Accounting Professionals
Our founding owner and principal consultant is an Associate Member of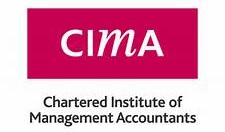 With 20 years experience in accounting and IT implementation roles and with access to regulatory resources, we have a wealth of knowledge and skills at hand.
We provide consultancy on the following:
UK Income Tax
UK and International VAT
Financial Reporting Standards
Transaction Processing
Reporting
Regulatory Framework
Income Tax
We provide guidance to businesses and individuals on the following:
PAYE and NI
Corporation Tax
Budget Changes
VAT
Rules on VAT are complex and we aim to simplify these with our expert guidance:
UK, EU and other transactions
Reverse Charges
% Rates
Financial Reporting Standards
The standards on Financial Reporting are continually being updated so to keep up to date, contact our team for guidance and advice.
Back Office
Transaction Processing
We offer small businesses the option to leave thier transaction processing to us.
Sales Invoicing
Purchase Invoice processing
Bank Reconciliations
Reporting
In conjunction with our trasnaction processing, we can provide:
Management Reporting
Draft Accounts
Submissions to HMRC and Companies&nbspHouse
If you want to take advantge of these services, contact us for details of the options available.